4 Factors Could Increase Risk for Shoulder or Elbow Injuries in Baseball Players
Mar 3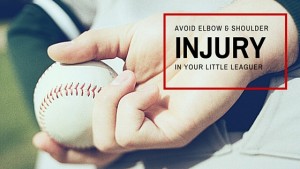 By: Thomas Komor, Orthopaedic Resident, Winchester Center
Spring holds great promise, including the start of a new baseball season.
Baseball is a relatively safe sport; however, players notoriously are at risk for shoulder and elbow injuries. Every season it seems as though an increasing number of professional pitchers are injured and require surgical intervention, especially Tommy John surgery.
Taking its name from the first major league pitcher to undergo the surgery, Tommy John repairs a torn or severely damaged ulnar collateral ligament (UCL). This ligament is on the inside of the elbow and undergoes a lot of stresses during the throwing motion.
UCL injuries are becoming more common with youth and high school athletes, who account for nearly 25 percent of the surgeries.1
Research has identified four primary factors that may lead to an increased risk for shoulder or elbow injuries: the number of pitches thrown, pitching mechanics, pitch type, and physical condition of the pitcher.2 Of these factors, the number of pitches thrown seems to have the closest link to injury risk.
These tables reflect the maximum number of pitches that should be thrown and the amount of rest that should follow depending on the athlete's age.
Pitches thrown according to age2
| | | |
| --- | --- | --- |
| Age | Number of Pitches per Game | Number of Pitches per Week/Season/Year |
| 13-14 | 75 | 125/1000/3000 |
| 11-12 | 75 | 100/1000/3000 |
| 9-10 | 50 | 75/1000/2000 |
Appropriate rest for pitchers age 9-142
| | |
| --- | --- |
| Number Of Pitches Thrown | Days Rest |
| 21-40 Pitches | 1 Day |
| 41-60 Pitches | 2 Days |
| 60+ Pitches | 3 Days |
Based on current research, pitchers should1:
1) Not pitch competitively in more than eight months within a 12-month period in order to reduce the risk of injury.
2) Avoid pitching for multiple teams in overlapping seasons.
3) Receive an evaluation from a sports medicine physician upon experiencing elbow pain.
References
1) Fleisig G, Andrews J, Lyman S, et al. Risk of Serious Injury for Young Baseball Pitchers. American Journal Of Sports Medicine [serial online]. February 2011;39(2):253-257. Available from: Academic Search Complete, Ipswich, MA. Accessed January 20, 2016.
2) Fleisig G, Weber A, Hassell N, Andrews J. Prevention of elbow injuries in youth baseball pitchers. Current Sports Medicine Reports (American College Of Sports Medicine) [serial online]. September 2009;8(5):250-254 5p. Available from: CINAHL Complete, Ipswich, MA. January 20, 2016.