Welcome to Drayer Physical Therapy in Gardendale, AL
We realize you have a choice when it comes to selecting your physical therapy provider, and we look forward to providing you with exceptional care and a remarkable experience!
Our mission is to serve our patients, and we are committed to treating you promptly with integrity, honesty and compassion. Our reputation for best-in-class patient care and unparalleled customer service, combined with our local and regional density, makes us the provider of choice for patients and referral sources in the markets we serve. In addition to in-clinic treatment, we offer telehealth physical therapy services as an option should you choose to receive your care through video interaction/conferencing with a licensed therapist, all from the comfort of your home.
We are part of the Upstream Rehabilitation family of clinical care, a network of industry-leading brands providing world-class physical and occupational therapy services across the US.
Effectiveness of Care
We are consistently better than the national average.
Our philosophy of care is dedicated to consistently providing our patients with the best care and service humanly possible. Our purpose is centered on our patients, not ourselves, ensuring we always do what is in their best interest.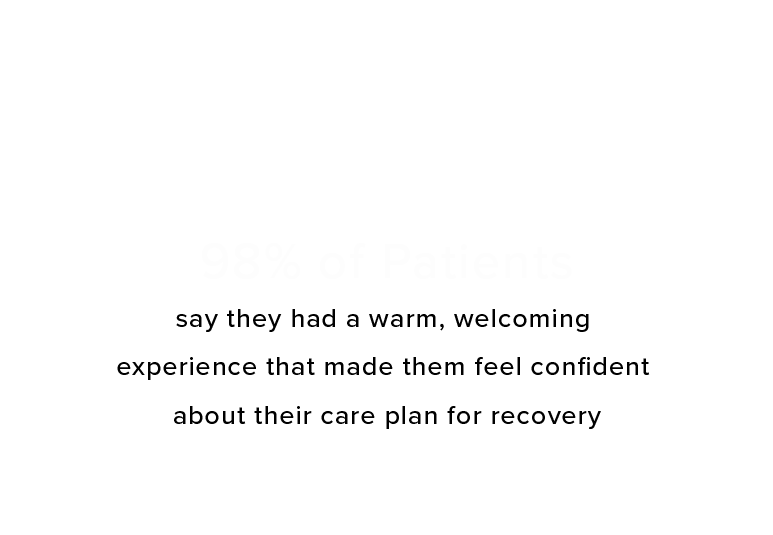 I have been going to Drayer Physical Therapy on Main Street in Gardendale for 5 weeks now. All of the staff are super friendly and encouraging. They remind me to keep going even when I have felt like giving up. My physical therapist and physical therapy assistant have been amazing. Also, all of the patient care techs are friendly and encouraging. I still have a couple more months of physical therapy and I look forward to it. I highly recommend them!
Gardendale, AL Drayer Physical Therapy Patient
Directions
Whether you live in Gardendale or you're coming in from out of town, our Moncrief location is easy to find. We're located directly on Decatur Highway (Highway 31). So, whether you're traveling north from Gardendale's downtown or Fultondale, or south from Morris or Kimberly, we can be found right off the highway. We're also less than two miles from Interstate 65, which runs through the heart of central Alabama.
What's Nearby
Gardendale, located in Jefferson County, is considered to be a northern suburb of Birmingham. This community-focused city holds a lot of charm and local hospitality.
Just south of us, you can find a number of local eateries and popular chains if you're in the mood for something to eat. If you're bringing your kids, be sure to check out the Kiddie Park right down the street from our office as well.