Welcome to Drayer Physical Therapy in White Marsh, MD
We realize you have a choice of providers for your physical therapy care and we are confident our clinicians will assess, diagnosis and treat your pain, putting you on the road to recovery!
Our mission is to serve our patients and we are committed to treating each of them promptly with integrity, honesty and compassion.  Our reputation for best-in-class patient care and unparalleled customer service, combined with our local and regional density, make us the provider of choice for both patients and referral sources in the markets we serve.
We are part of the Upstream Rehabilitation family of clinical care, a network of brands providing world-class rehabilitation services across the US.
Effectiveness of Care
We are consistently better than the national average.
Our philosophy of care is dedicated to consistently providing our patients with the best care and service humanly possible. Our purpose is centered on our patients, not ourselves, ensuring we always do what is in their best interest.

Our patients showed a higher percentage of functional change compared to the national benchmark. Results compiled using statewide data.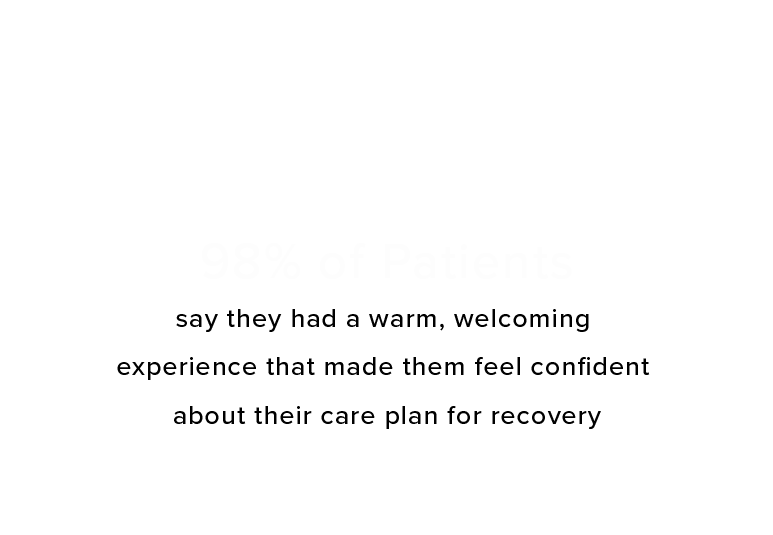 Our patients showed a higher percentage of functional change compared to the national benchmark. Results compiled using statewide data.
I had gone to different physical therapy places in the past, but Drayer Physical Therapy in White Marsh is by far the best. The team was very attentive and made me creel comfortable. The staff is also a lot of fun to talk to and be around and I was always looking forward to going to physical therapy. I can't thank them enough for their treatment and I always tell people to go to Drayer if they need physical therapy.
White Marsh, MD Drayer Physical Therapy Patient
Directions
Our location in Baltimore is easy to access, whether you live in Baltimore proper, the Towson area or closer to the water in Rosedale or Middle River.
From the direction of Baltimore, make your way onto I-83 N. Watch for signs indicating the approach of I-695 E, and then exit onto I-695 E. Use Exit 31C toward White Marsh Blvd and MD-43 E. Follow White Marsh Blvd a short distance, then turn right onto Perry Hall Blvd. After a half-mile, turn left onto Honeygo Blvd. After 400 feet, turn right and find us at #131.
What's Nearby
Your food options in the area include Bertucci's, Red Lobster, Chili's and the Tilted Kilt Pub and Eatery. The nearby plaza includes essentials like Barnes & Nobles for the book-lovers, plus Staples, Men's Wearhouse and AMC Lowes theaters.
If you'd like to spend some time in the sun, Nottingham Park to the south is a nice choice — or you can take a short drive north and visit Honeygo Run Regional Park.
Maybe you have some shopping to attend to while you're visiting the Baltimore region. If so, take advantage of IKEA and the White Marsh Mall.