Welcome to Drayer Physical Therapy in Birmingham, AL
We realize you have a choice when it comes to selecting your physical therapy provider, and we look forward to providing you with exceptional care and a remarkable experience!
Our mission is to serve our patients, and we are committed to treating you promptly with integrity, honesty and compassion. Our reputation for best-in-class patient care and unparalleled customer service, combined with our local and regional density, makes us the provider of choice for patients and referral sources in the markets we serve. In addition to in-clinic treatment, we offer telehealth physical therapy services as an option should you choose to receive your care through video interaction/conferencing with a licensed therapist, all from the comfort of your home.
We are part of the Upstream Rehabilitation family of clinical care, a network of industry-leading brands providing world-class physical and occupational therapy services across the US.
Effectiveness of Care
We are consistently better than the national average.
Our philosophy of care is dedicated to consistently providing our patients with the best care and service humanly possible. Our purpose is centered on our patients, not ourselves, ensuring we always do what is in their best interest.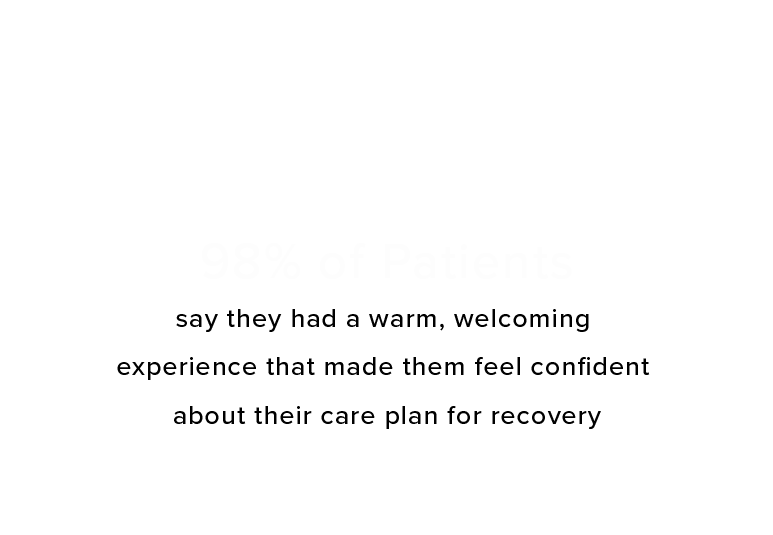 Today was my first day of physical therapy and I have not been able to stretch my knee straight and it hurts to apply press since my injury. My physical therapist assessed me and determined my pelvis was out of place. After working on me, I immediately felt a difference and was in total awe. To top it off, he is a great guy with a great personality, despite the pain he kept me laughing! I just wanted to share this with you and let you know that I am better already and feel so much better.
Birmingham – Grandview, AL Drayer Physical Therapy Patient