Welcome to Drayer Physical Therapy in Etters, PA
We realize you have a choice when it comes to selecting your physical therapy provider, and we look forward to providing you with exceptional care and a remarkable experience!
Our mission is to serve our patients, and we are committed to treating you promptly with integrity, honesty and compassion. Our reputation for best-in-class patient care and unparalleled customer service, combined with our local and regional density, makes us the provider of choice for patients and referral sources in the markets we serve. In addition to in-clinic treatment, we offer telehealth physical therapy services as an option should you choose to receive your care through video interaction/conferencing with a licensed therapist, all from the comfort of your home.
We are part of the Upstream Rehabilitation family of clinical care, a network of industry-leading brands providing world-class physical and occupational therapy services across the US.
Effectiveness of Care
We are consistently better than the national average.
Our philosophy of care is dedicated to consistently providing our patients with the best care and service humanly possible. Our purpose is centered on our patients, not ourselves, ensuring we always do what is in their best interest.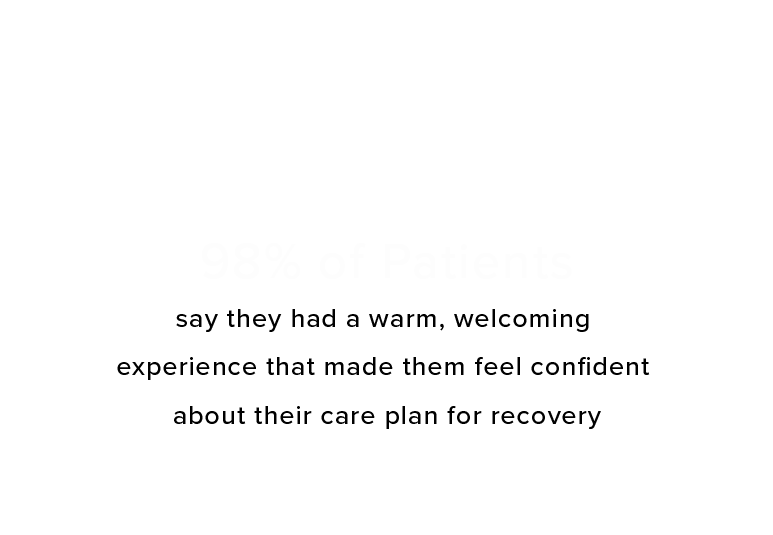 The physical therapy office in Etters is so close to my house and offers great physical therapy care, I am very excited to have a Drayer in my community since I was traveling for my physical therapy previously. The center has the latest physical therapy equipment and the team is awesome! Without this excellent physical therapy, I know my recovery wouldn't be the same."
Etters, PA Drayer Physical Therapy Patient
Directions
Our DPTI office in Etters is not far off Interstate 83. For those headed northbound, take exit 33 off I-83 and turn right on PA state route 392. From there, you'll turn right onto Newberry Parkway and then turn left into a shopping center just ahead. When you turn right around the corner, our office is on your right.
For those headed south on Interstate 83, you'll also take exit 33, but then you'll turn right on Old Trail Road, then another right on Newberry Parkway. You'll then continue with the directions above to make it to the shopping center where our office is located.
The Etters DPTI location is proud to serve other nearby central PA communities such as Lewisberry, York Haven, New Cumberland, Yocumtown and Newberrytown.
What's Nearby
As local residents know, Etters is something of an enigma. It's a town that doesn't technically exist. If you're from "Etters," chances are you actually live in Goldsboro or another York County town. Those coming to our office will find us in a shopping strip near the delicious eateries of Brothers Pizza and Hong Kong Buffet. We're also right next door to the local Walmart Supercenter.