Welcome to Drayer Physical Therapy in Jacksonville, AL
We realize you have a choice when it comes to selecting your physical therapy provider, and we look forward to providing you with exceptional care and a remarkable experience!
Our mission is to serve our patients, and we are committed to treating you promptly with integrity, honesty and compassion. Our reputation for best-in-class patient care and unparalleled customer service, combined with our local and regional density, makes us the provider of choice for patients and referral sources in the markets we serve. In addition to in-clinic treatment, we offer telehealth physical therapy services as an option should you choose to receive your care through video interaction/conferencing with a licensed therapist, all from the comfort of your home.
We are part of the Upstream Rehabilitation family of clinical care, a network of industry-leading brands providing world-class physical and occupational therapy services across the US.
Effectiveness of Care
We are consistently better than the national average.
Our philosophy of care is dedicated to consistently providing our patients with the best care and service humanly possible. Our purpose is centered on our patients, not ourselves, ensuring we always do what is in their best interest.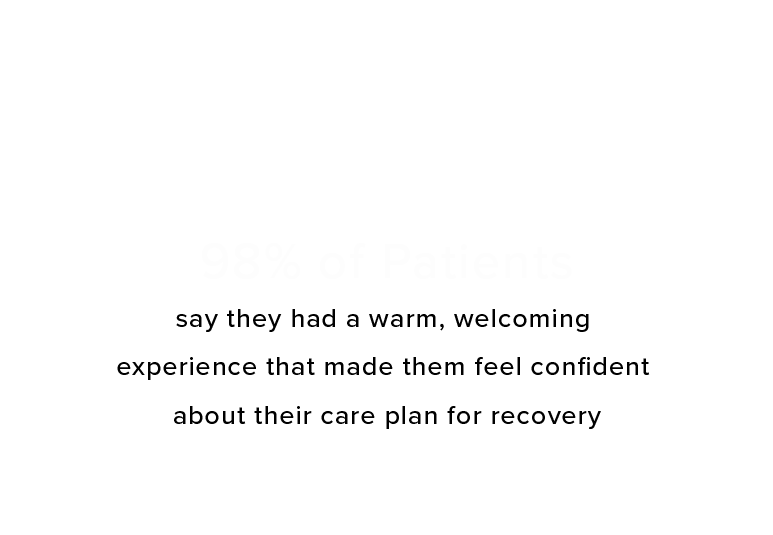 You have some very special physical therapists in your Jacksonville, Alabama clinic. I work in the service industry, where people often go unnoticed and I want Drayer to know what kind of talent that is here. From day one of my physical therapy, they have answered any and every question and make sure you are on the road to recovery. Recognition is definitely deserved for the work and compassion I see with all the physical therapy patients that go there.
Jacksonville, AL Drayer Physical Therapy Patient
Directions
We're easy to find. Drayer is located just off Pelham Rd S and is north of Fort McClellan. If you're coming from the direction of Birmingham, you will want to follow I-20 E.
From I-20 E, take Exit 188. Turn left onto Leon Smith Parkway. Continue onto Morgan Rd, then onto Golden Springs Rd. Continue onto Anniston Eastern Bypass (Henry Rd). Exit right onto McClellan Blvd. From there, drive for another five miles and turn right onto Church Ave SE. You'll find us on the right.
Across the highway from Walmart in Jacksonville, the big yellow building on the hill (aka, Sparks Building)
What's Nearby
Baja California Grill and Taco Bell provide convenient choices if you're looking for a sit-down meal while you're in the Jacksonville, AL area. Jacksonville State University is another notable area landmark. Jacksonville Plaza Shopping Center is a short drive to the north.