Welcome to Drayer Physical Therapy in Lancaster, PA
We realize you have a choice when it comes to selecting your physical therapy provider, and we look forward to providing you with exceptional care and a remarkable experience!
Our mission is to serve our patients, and we are committed to treating you promptly with integrity, honesty and compassion. Our reputation for best-in-class patient care and unparalleled customer service, combined with our local and regional density, makes us the provider of choice for patients and referral sources in the markets we serve. In addition to in-clinic treatment, we offer telehealth physical therapy services as an option should you choose to receive your care through video interaction/conferencing with a licensed therapist, all from the comfort of your home.
We are part of the Upstream Rehabilitation family of clinical care, a network of industry-leading brands providing world-class physical and occupational therapy services across the US.
Effectiveness of Care
We are consistently better than the national average.
Our philosophy of care is dedicated to consistently providing our patients with the best care and service humanly possible. Our purpose is centered on our patients, not ourselves, ensuring we always do what is in their best interest.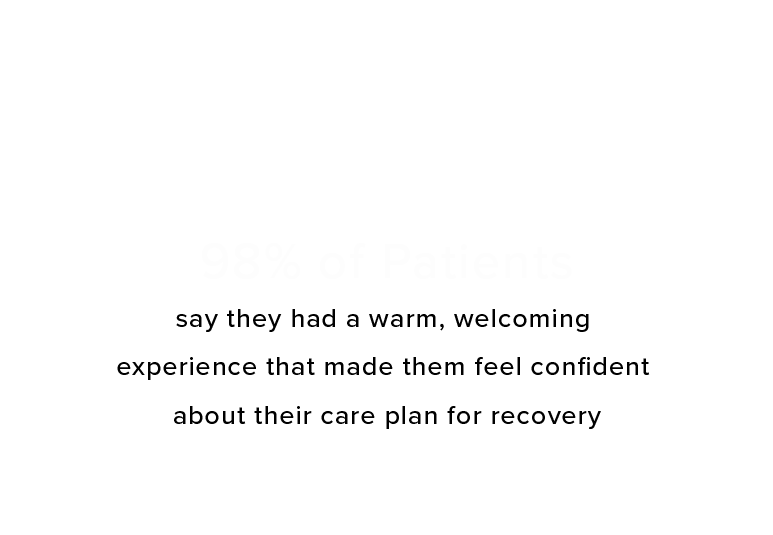 I LOVE your physical therapy facility and LOVE your staff. They have helped me regain the loss of motion in my upper body after a serious car collision and a 9 months stint of unsuccessful treatments from a chiropractor. I am so impressed with the knowledge, care, and understanding of my case. They were even able to explain why I had not made progress in the 9 months after the accident. Even at the first week at Drayer I was making progress and my pain was beginning subside. In the coming months of therapy I continued to learn new exercises and was back to having a normal daily routine. I am also very excited that I have learned so much more about how the muscles function and all the who, what, where and why's of what is needed to correct the problems. I will ALWAYS have a tear in my eye and in my voice when I tell others of my experience. Drayer Physical Therapy has been a wonderful experience in my life!
Lancaster, PA Drayer Physical Therapy Patient
Directions
Our Lancaster center is located along Rohrerstown Road, not far south of Route 30. It's near Stauffer's of Kissel Hill and Rohrerstown Elementary School. It's on the west side of Lancaster City.