Welcome to Drayer Physical Therapy in Raleigh, NC
We realize you have a choice when it comes to selecting your physical therapy provider, and we look forward to providing you with exceptional care and a remarkable experience!
Our mission is to serve our patients, and we are committed to treating you promptly with integrity, honesty and compassion. Our reputation for best-in-class patient care and unparalleled customer service, combined with our local and regional density, makes us the provider of choice for patients and referral sources in the markets we serve. In addition to in-clinic treatment, we offer telehealth physical therapy services as an option should you choose to receive your care through video interaction/conferencing with a licensed therapist, all from the comfort of your home.
We are part of the Upstream Rehabilitation family of clinical care, a network of industry-leading brands providing world-class physical and occupational therapy services across the US.
Effectiveness of Care
We are consistently better than the national average.
Our philosophy of care is dedicated to consistently providing our patients with the best care and service humanly possible. Our purpose is centered on our patients, not ourselves, ensuring we always do what is in their best interest.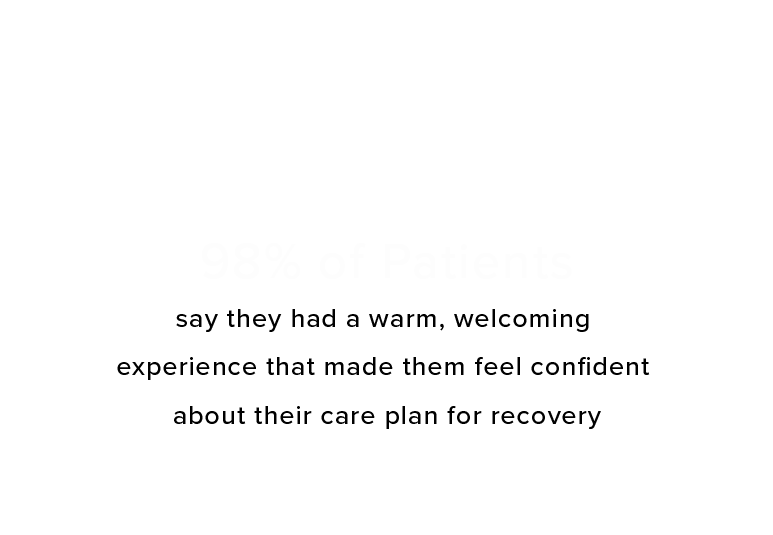 I highly recommend the physical therapy staff at the Drayer Physical Therapy Raleigh office. The facility is state-of-the-art and they even offer aquatic therapy. I was very pleased with all of my visits and the results that I have seen. Thank you for the great care!
Raleigh, NC Drayer Physical Therapy Patient
Directions
Drayer Physical Therapy in Raleigh is located west of Wade Avenue and east of Interstate 40, near Cardinal Gibbons High School. It is just south of the Wade neighborhood of Raleigh.
Exit I-40 to Trinity Road and travel east. Just past Nowell Road, turn right onto Sunday Drive. You will see Drayer on your left between Jays Reddy, PA and Raleigh Neurology Associates. Other medical offices in the same complex include US Breastfeeding Committee and Hughes Pittman & Gupton, LLP.
What's Nearby
DPTI is not far from the PNC Arena and Carter-Finley Stadium. It is between Wade and Trinity Square. We are located just five miles from the North Carolina State University West Campus and nine miles from the main campus in Raleigh. The Carl Alwin Schenck Memorial Forest and Richland Creek are also nearby.
Other North Carolina Locations
There are Drayer Physical Therapy Institute locations all throughout the U.S. Use our map to find the location nearest you.