Welcome to Drayer Physical Therapy in Tuscaloosa, AL
We realize you have a choice when it comes to selecting your physical therapy provider, and we look forward to providing you with exceptional care and a remarkable experience!
Our mission is to serve our patients, and we are committed to treating you promptly with integrity, honesty and compassion. Our reputation for best-in-class patient care and unparalleled customer service, combined with our local and regional density, makes us the provider of choice for patients and referral sources in the markets we serve. In addition to in-clinic treatment, we offer telehealth physical therapy services as an option should you choose to receive your care through video interaction/conferencing with a licensed therapist, all from the comfort of your home.
We are part of the Upstream Rehabilitation family of clinical care, a network of industry-leading brands providing world-class physical and occupational therapy services across the US.
Effectiveness of Care
We are consistently better than the national average.
Our philosophy of care is dedicated to consistently providing our patients with the best care and service humanly possible. Our purpose is centered on our patients, not ourselves, ensuring we always do what is in their best interest.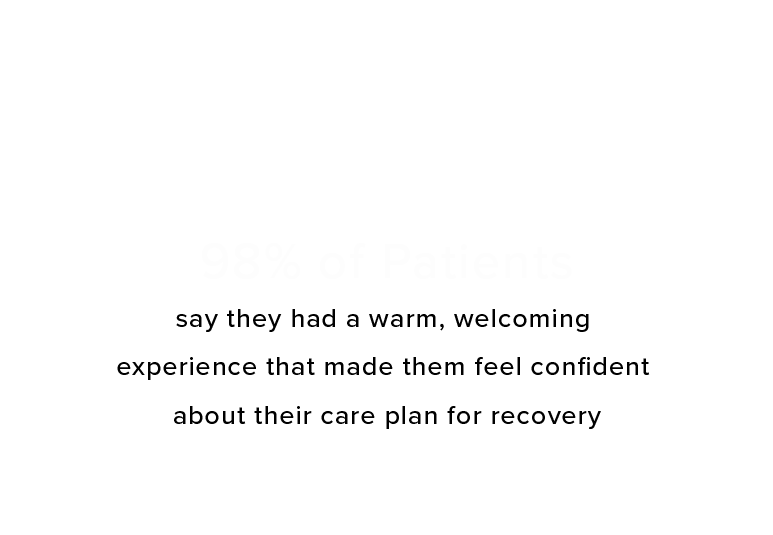 I have been a physical therapy patient at multiple practices, but the Drayer office in Tuscaloosa is my go to now! After struggling with back pain for years, I feel as though I am finally turning a corner to a life without pain! My physical therapy dream team gives me exercises during my session, as well as what I can do at home to continue to progress. I can't thank the Drayer Physical Therapy team enough for their dedication to my recovery!
Tuscaloosa, AL Drayer Physical Therapy Patient
Directions
We are located off of Rice Mine Road, across from Publix Shopping Center. We are behind Alabama Credit Union and Regions Bank. In between Dr. Bassett's office Southeastern Spine Specialists and Davis Dental. We are in the same loop as The Reserve Apartments.