Education of a Physical Therapist
Oct 17
by: Kati Mol, Columbia SC Center
WHERE THE PROFESSION OF PHYSICAL THERAPY IS GOING
In the past few years the profession of physical therapy has undergone a number of changes in the areas of education, specialization and practice.
EDUCATION
The degree for practicing physical therapist has undergone some changes in the past 20 years.  First a bachelors and then a masters; and now, current graduating therapists receive a doctorate in physical therapy.  All programs were forced to comply with this change and new students will enroll in a doctorate level program.  The degree is a combination of instruction and clinical education, performed under the supervision of a licensed physical therapist.  This mixture aims to prepare students to be competent practitioners upon graduation to meet the growing needs of patients.
RESIDENCIES AND FELLOWSHIPS
Upon graduation, licensed PTs may pursue a residency in order to achieve a board-certified specialization.  Like the path a physician takes, a residency is a planned experience that includes both didactic material and mentoring by a specialized therapist.
The American Physical Therapy Association recognizes 14 specialties. Residencies are offered in the following specialties:
Cardiopulmonary
Orthopedics
Geriatrics
Sports
Pediatrics
Neurology
Women's Heath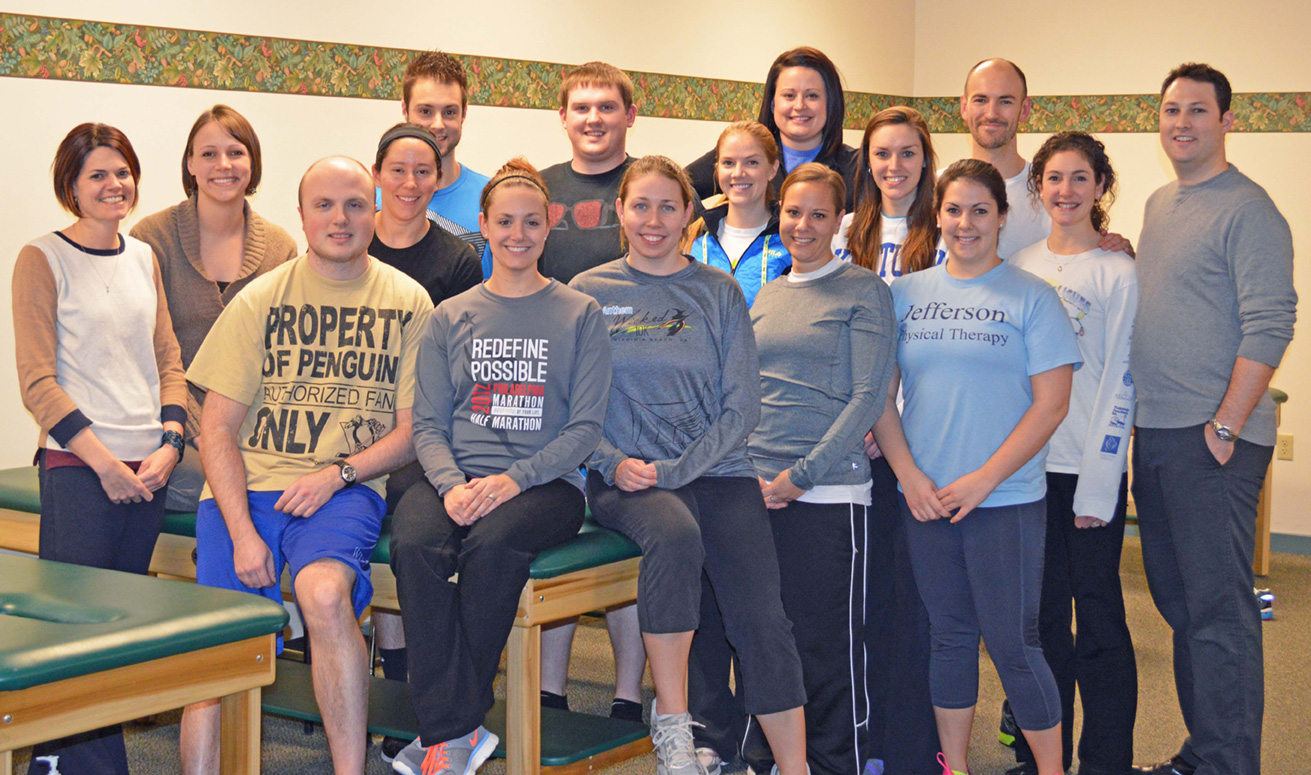 Similar to residencies, fellowships are a planned experience that combines not only didactic education but also mentoring by a specialized clinician.  A clinician who has already been recognized as a specialist and now wants to focus on a sub-specialty completes a fellowship.  Examples of fellowships include spine, manual therapy and upper extremity.
In 2005 there were nine APTA-credentialed residency programs.  With the increasing need to provide high-quality care to patients, there are now 177 accredited residencies and 34 accredited fellowships.
WHAT IS THE MEANING OF THESE INITIALS AFTER MY THERAPIST'S NAME?
Physical therapy clinicians have access to continuing-education courses. Many of the courses culminate in examinations and the earning of credentials that tell consumers that the clinician has undergone specialized training.
But what, specifically, do those initials and abbreviations mean? Some explanations:
DPT: Doctorate of physical therapy
OCS: Orthopedic Certified Specialist, who has passed a board-certified specialty examination in orthopedics. This certification must be renewed every 10 years to maintain.
SCS: Sports Certified Specialist, who has passed a board-certified specialty exam in sports that must be renewed every 10 years.
CSCS: The Certified Strength and Conditioning Specialist test focuses on proper exercise techniques, including strength and aerobic conditioning. It is open to health professionals with at least a bachelor's degree.
Cert MDT: Certified in Mechanical Diagnosis Therapy aka McKenzie treatment, this teaches a systematic approach to evaluation, examination, classification and treatment of spine disorders. To become certified, the clinician must complete a four-part series of continuing-education courses along with both written and hands-on practical examinations.
CMT: Certified Manual Therapist specialization requires the completion of several continuing-education courses and written and hands-on practical examinations.
DA: Direct Access – in most cases you will be referred to physical therapy by your physician.  However, the majority of states now have direct access. Direct access means that you can see a therapist without a script from your physician.  In most states there are special licenses, education requirements and a limited number of days that you can be seen before you must get a script.  At DPTI we strongly encourage you to speak with your physician and if you are seen through direct access we will update your physician.