Welcome to Drayer Physical Therapy in Rogersville, AL
We realize you have a choice when it comes to selecting your physical therapy provider, and we look forward to providing you with exceptional care and a remarkable experience!
Our mission is to serve our patients, and we are committed to treating you promptly with integrity, honesty and compassion. Our reputation for best-in-class patient care and unparalleled customer service, combined with our local and regional density, makes us the provider of choice for patients and referral sources in the markets we serve. In addition to in-clinic treatment, we offer telehealth physical therapy services as an option should you choose to receive your care through video interaction/conferencing with a licensed therapist, all from the comfort of your home.
We are part of the Upstream Rehabilitation family of clinical care, a network of industry-leading brands providing world-class physical and occupational therapy services across the US.
Effectiveness of Care
We are consistently better than the national average.
Our philosophy of care is dedicated to consistently providing our patients with the best care and service humanly possible. Our purpose is centered on our patients, not ourselves, ensuring we always do what is in their best interest.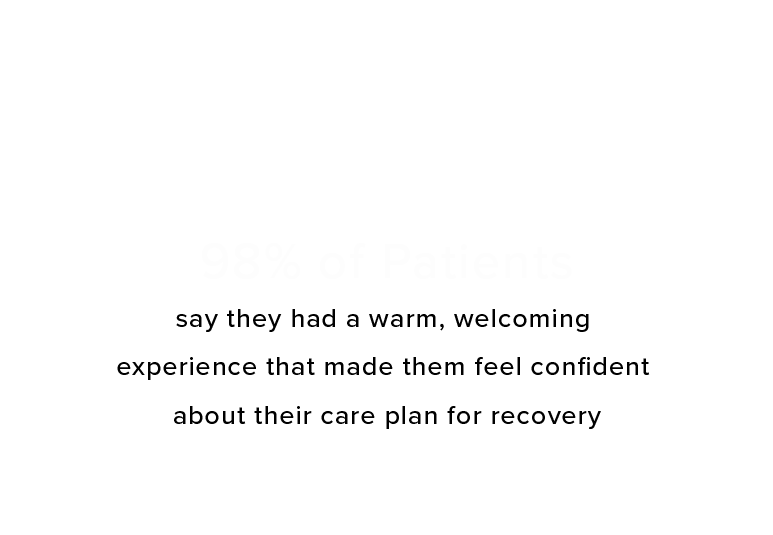 I am so glad Drayer Physical Therapy opened closer to home, it has been a wonderful experience for my family. My daughter has physical therapy 3 days a week with homeschool 3 days a week, working out her appointments has been easy and the results speak for themselves! This is top-notch physical therapy care right in my backyard!
Rogersville, AL Physical Therapy Patient
Directions
Finding DPTI in Rogersville is a cinch. Our office is located right off Lee Highway. Also known as Highway 72, this thoroughfare runs straight through Rogersville. We are just east of town on the right-hand side across from the Dollar General. Highway 72 connects Rogersville to other nearby communities. So, patients from Florence, Killen, Oakland, Athens and more can find premier PT services right here.
What's Nearby
When you visit DPTI, there's no need to come on an empty stomach. Our office is near a variety of local eateries, from hometown favorites like Clay's Pizza and Fat Cat Seafood to nationally known chains like Hardee's, Pizza Hut and McDonald's. And with the Tennessee River at the town's doorstep, there's plenty to do outdoors on a beautiful day, like visiting nearby Joe Wheeler State Park and Elk River State Park.